Purchased a new dump truck for the business! This thing is pretty much everything I have been looking for in one vehicle. The multiple uses:
Fall Leaf Clean Up
Landscaping
Snow Plowing
De-Icing
The Crew Pleased With New Equipment
The crew loves the capabilities the Billy Goat Leaf Vacuum provides vacuuming up compost too.
Concerns were also heard about the back pack leaf blowers we were using, so I purchased a few Stihl Magnum 600's.
The leaf removal process for some properties can be trying to say the least, especially if you do not have the right equipment.
This fall leaf clean up was cut short this year. Mother nature decided to snow earlier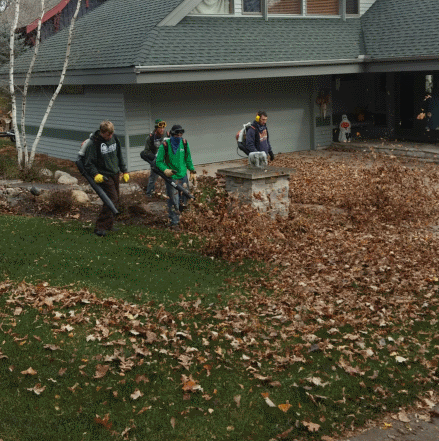 than normal this year, but we did complete 80% of our clean ups in nine days.