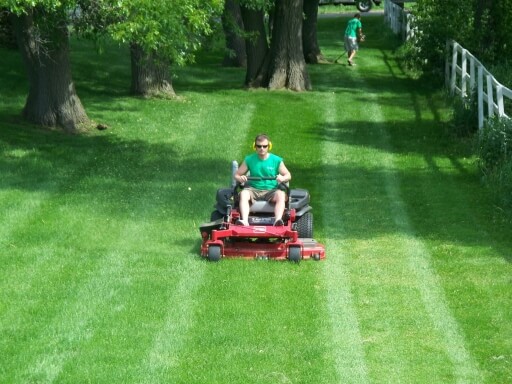 Weekly Lawn Mowing
We perform professional weekly lawn care. Lawn mowing and trimming around obstacles and edging, giving your property the curb appeal your neighbors will envy. When the temperature and season changes, we will adjust the height of the cutting accordingly. After we mow the lawn, we will blow any debris from your driveway, walkway, patio or landscape bed.
Our staff have a true love and passion for mowing the lawn, ensuring you the very best lawn care every week. Thank you to our Stillwater MN lawn care customers for spreading the word about our locally owned and operated outdoor service.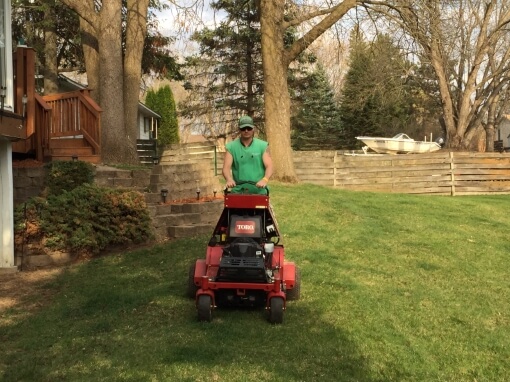 Core Aeration
Core Aeration allows water, air, grass seed, and/or fertilizer to reach the root zones of your soil. The aerator punches 3" holes into the turf, which will relieve soil compaction and open up the soil. Fall time is ideal for this lawn care service, and core aeration should be performed every year to ensure your turfs health.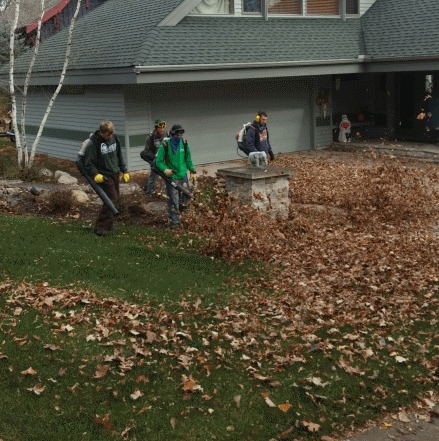 Spring /Fall Lawn Care
Fall lawn care consists of leaf and dead grass removal, and a jump-start to a healthy lawn. This will prevent the smothering of your lawn, giving nature a chance to run its course. Compacted soil is the leading cause of unhealthy turf.
Spring lawn care will require a tine rake to remove snow mold and dead grass. Using a vacuum system on our commercial lawn mower will finely shred up any dead grass and leaves.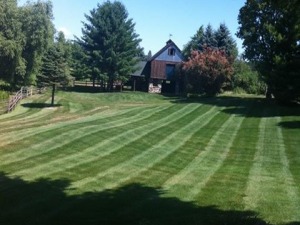 Fertilization & Weed Control
There are several ways to customize your lawn care program with our fertilization and weed control solutions. We can discuss lawn care ideas that will ensure weed free and lush healthy turf.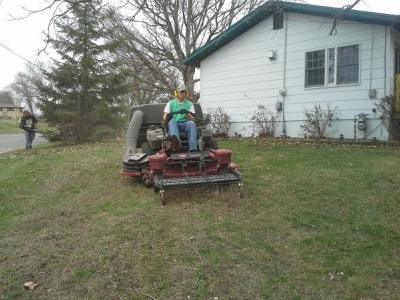 De-Thatching
De-thatching, also known as power raking is a great way to remove dead debris and thatch build up, such as snow mold. We highly recommend this lawn care service as the first step to turf recovery, lawns that have suffered over the winter or that have not been de-thatched for some time will benefit greatly with this lawn care service.