Landscaping Services
Landscaping services can be expensive if not performed with the right people and equipment. Our landscaping services for Stillwater, MN and surrounding areas consist of mulch, decorative rock and dirt placement.
Along with weekly lawn mowing services & snow services we also provide an array of  landscape services such as plantings, sod installation and seeding. We will not take on any project that prevents us being 100% serviceable to you.
We understand finding the right Landscape Service Provider can be trying and sometimes down-right frustrating. Our experience in the lawn and landscape industry has made us one of the most trusted, reliable & affordable service providers in the St. Croix Valley!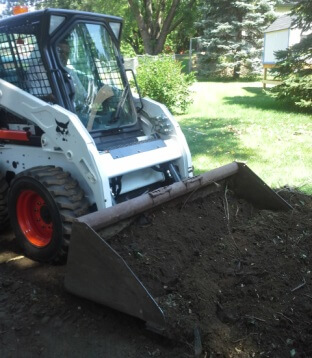 Landscape mulch
A great way to brighten up your landscape is by adding a fresh layer of mulch. If you had already added mulch the season before, adding another inch of top dressing mulch will be a cost efficient way to spruce up your landscaping. Mulching tree and garden areas will greatly improve your soil.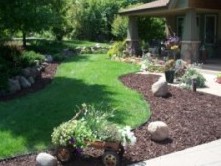 Shrub Trimming
Trimming your shrubs at the right time is crucial, if a desired look is to be achieved for your property. Ring Lawn Care provides shrub trimming for residential and commercial properties.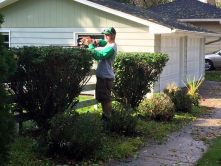 Rock ~ Dirt ~ Gravel
We can help with most of your landscaping projects such as black dirt placement, decorative rock and help fill in your gravel driveway.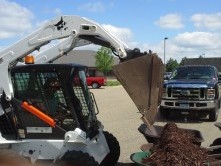 Sod Installation
We can perform sod installation for your existing or new landscaping. Tilling or breaking up any existing soil and removing any debris will provide a nice platform for new grass. Adding one to two inches of fresh soil and spread starter fertilizer will ensure good root structure.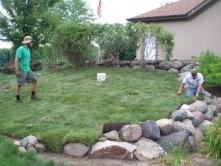 Thank you Bryan and crew for putting my yard back together! The new mulch, rock and sod look great! Your crew was polite and you were all flexible regarding last minute changes. You worked hard to get it done in the time frame I needed and I really appreciated that! Thanks again!

Jody Wojtowicz – West Lakeland