This is a shot from the other day (January 14th). The view is from inside the bobcat machine. We only had about a 1/2″ of snow, and we were required to only dispatch our sidewalk crew.
Usually when I get into the bobcat it is not meaningful (usually in the dump truck). But on this day I set out to take care of a couple commercial proper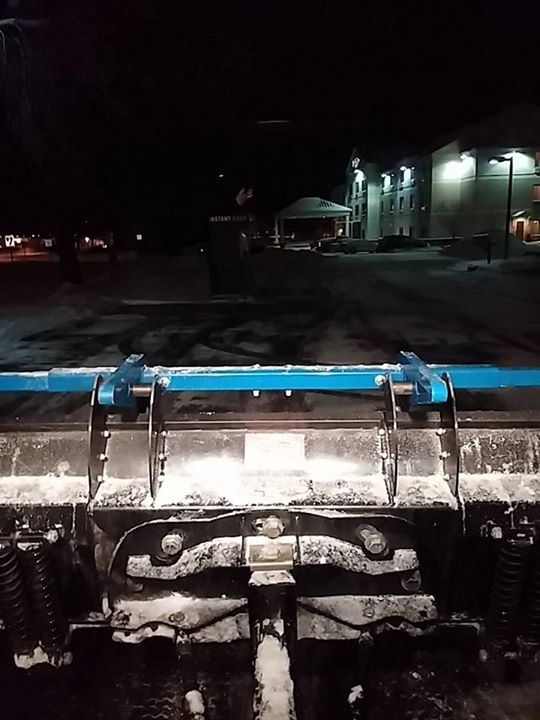 ties with high traffic. Since temperatures were going to be much warmer and it was a work day, we would be able to have pavement showing for the high traffic accounts.
With 98% of our properties within bobcat driving distance we are able to be very serviceable. Before I knew it, I darn near completed all but four of our accounts in a matter of 5.5 hours. Sure we only had a minimal snow fall, but the annoyance of this event would have left a sloppy mess.
There really is no greater feeling when you know that you have actually made a difference on a property. We have all visited parking lots or businesses where (as a snow plow contractor or customer) there seems no effort was put forth to clean it up.
My son Adam and I did scrape pavement with our snow plow trucks the next day at the four I did not make it to, which are not bobcat driving distance. We are still anticipating that we will get a significant snow plowing event this year.