Payment Info & Service Agreement
Weekly Lawn Mowing
Weekly lawn mowing Prepayment must be made prior to mowing service for each month.
Prepayment is pro-rated at 4 weeks for the first monthly mowing, and will be adjusted accordingly.
Prepayment for Lawn Mowing must be received before ANY of these services can be provided.
Fertilization & Core Aeration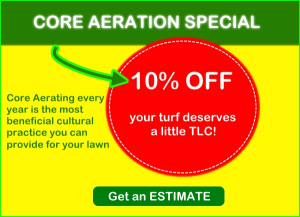 We are offering a 5% discount for fertilization & weed control if you choose to have at least three (3) applications, and pay for the season.
If you choose to have Core Aeration performed, we also offer a 10% discount on this service.
Payments can be made:
   Link connected with your Quick Books invoice.
   Cash
   Check
   Credit card with a convenience fee. Contact Tammy Ring if you choose to pay this way.
Payment or invoices:
Tammy Ring
(651) 439-2639
vikingaccounting@live.com
Owner: Bryan Ring
Direct: (651) 428-3992
Fax: (651) 439-0569
Weekly Lawn Mowing
Weekly Lawn Mowing shall commence as of first day service is provided, and will end October 1st. Any additional services needed before or after the ending date will be arranged verbally.
Weekly Lawn Mowing Payment Obligation from the customer is on a per week basis and payable monthly via US mail or Ring Lawn Care's online payment option,

see above

. During a drought, the customer obligation will remain the same to the end of the service agreement. Two inches of water per week for your turf is recommended.
Lawn Mowing after October 1st, will be performed as needed. Ring Lawn Care will monitor your property for grass cutting purposes.
Fertilization and Weed Control Program
Minnesota Law requires us to obtain authorization via "signature" or "okay" via email from you before these services can be performed.
Payment/Weather/Cancellation
Payment of services rendered is due by the 15th day of the following month. Any payment received after the 15th day of the following month will incur a late payment fee.
In the event of rain or other inclement weather that prohibits the ability to perform the service, the stated services will be provided on the next available service day.
This contract may be cancelled by either party in writing effective 30 days after the date of notification.
Insurance

Ring Lawn Care has full coverage general liability, workman compensation and automobile liability insurance.