Craigslist Lawn Care Ad
One day I was posting an ad on Craigslist, when I paused to take a peek at another ad. This gentlemen was advertising his services for lawn mowing too. His name is Richard, from Woodbury, MN.
Not the prettiest of ads to say the least, but I continued to gander. Then it struck me, since he was so close to my service area I should give him a call and see if he needs some work.
Attempting to see if he wanted to pick up some of my accounts (12 of them), he probably thought this was a scam. We hung up and I had not received a call back, so I called him again. This time he knew this was for real. I did not want any kick-backs or anything, just trying to help a guy out. So I started asking him what type of mowers he had and to my amazement, he said only a push mower!!
I almost started cracking up right then and there! I told him, "You cannot do any of these properties with just a push mower". So I loaned him my 54″ commercial zero-turn lawn mower, which he later purchased.
It must have been two or three months later that he tells me he is a United States Air Force Veteran. This absolutely blew me away! Today he tells people;  "Bryan is the biggest Patriot I have ever met".
Richard and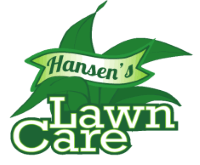 I met through Craigslist of all places!! Today we jokingly say were are like "Brothers from different Mothers". Yes I did end up building his company website that same year. He will be the first to tell you how that has paid dividends. Heading into his fourth season (2015) under the name Hansen's Lawn Care, he is supporting his family instead of being trapped in a 9 to 5 job he was pursuing until my phone call that day!
Today we talk a lot about the lawn Care industry! Hang out like buddies do, except when football is on. He is a Packer fan and I support the Minnesota Vikings #SKOL!!! But I can honestly say that I have never met anybody other than my wife, that sticks to their convictions as I do! Proud to call this guy my brother!!
NOTE: I think I have created a monster – Richard has aspirations to have a Snow Plowing only company one day. He constantly talks about this Tractor he wants, to plow snow! You have to love his passion for the industry!
UPDATE: Well, here is the tractor!!! He made the plunge and is one more step towards his dream of providing only snow plowing!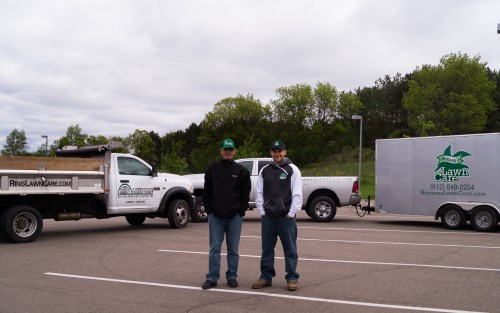 No Strings Attached
Richard and I were interviewed during the winter of 2015/2016 about our experience of how we came to meet. The interviewer Brooke Bates found me on Instagram.   
This is the link to that article No Strings Attached November 2016 Issue of Lawn & Landscape Magazine.