Lawn Care and WordPress
Can you build a lawn care WordPress website? Yes! You have been so busy running your landscape company, there is probably not a whole lot of time. From my own experience, I highly suggest you find the time for your business sake. Ask yourself, can new customers find your business online? Your customers are not going to find you by themselves.
Website Look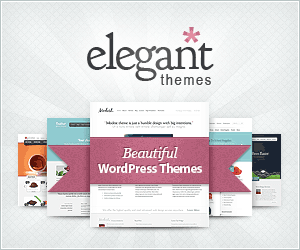 The look of your WordPress website will make your business look great. Your website needs to show photos of your work. This will ensure  potential and existing clients your company knows what it is doing. Can you blame them, do you realize how many customers hire services wishing they had not?
Website Theme
You can build a WordPress website with the help of Elegant themes. Check out their WordPress Themes Gallery, they will make you look like a pro, instantly! There really is not much customization needed using these themes. They have a very responsive support forum that will help your website get built in no time.
There are only two types of bad business websites I can think of right off the top of my head, and that is, a free one or not having one at all. Getting your business found is the big picture here. Free sites are not as search engine friendly compared to a hosted WordPress website. You have a business to run and it will not get found with a free website. Of course your business will not be found online at all if you have not made any effort either.
Before you get knee deep building a website with "Free site-builder" software, do your research first. Some of these free websites are very enticing and can suck you in. I have tested other "Free software" and I can tell you they do not compare to the functionality of WordPress.
---
Lawn Care Flyers
What do flyers have to do with your WordPress website? If you notice my domain on the flyer, this is a directive for potential clients. In other words, it points people to my website.
You guessed it I love flyers too! It is the sole reason why I quit my full-time job. A little story behind the first flyer I made(looked nothing like that one there).
I have five kids. When I decided to just go for it, I made a cheap 8 x 11 word document flyer. Not the best flyer I have ever made, but it brought in 20 jobs that first year.
My daughter was in charge of printing the flyers.  My son's and I were in charge of distributing them. It really is funny looking back at it all now. I remember calling my daughter from my cell phone to let her know "We're on our way back for more". Sure enough she had a stack of those cheap flyers already printed. All the kids were troopers through the whole "Daddy's Crazy" period.
Are you an owner with no website representing your business? If you have stumbled upon this post, know this, WordPress is great for any business. Learn more about WordPress.