Project Evergreen
A few weeks back I met up with a few friends for lunch to discuss lawn care and the upcoming season. During the drive back home I get a call from the President of the Toro Foundation regarding Project Evergreen.
Project Evergreen is an organization that connects green industry contractors and troops that are serving in the armed services. Contractors will sign up to volunteer their lawn care, landscape & snow services for the families of these soldiers while they are away from home. The President (Judson) was inquiring about my experience with the program.
She said, "I see you have signed up to volunteer your services, How has your experience volunteering for Project Evergreen been?" I told her that I have not received one call from Project Evergreen, although I have helped a veteran. She asked, "Can you explain this to me?". Clearly she had no idea that I CAN TALK, so I said, okay.
Explaining how I just recently wrote an article about this and posting it on my website, she asked, "What is the title of the article".  I tell her Craigslist Lawn Care Ad. I really could not tell if she was laughing or what. She must have been sitting in front of her computer, because she now tells me: "Bryan here is what I want to do for you; I want you to come to the Toro Headquarters on April 13th to share your experience helping veterans" I am sure there was more she said, but I think I blacked out from disbelief at that point.
Anyway, five days ago I get an email from her, and here is what she sent me:
Good morning Bryan,  Many thanks for taking my call and agreeing to come to The Toro Company on Monday, April 13th to share your volunteer experience with Project Evergreen's Green Care for the Troops program.  It will be a special opportunity for our employees to be inspired by you and your commitment to our military.
The schedule for the day is as follow: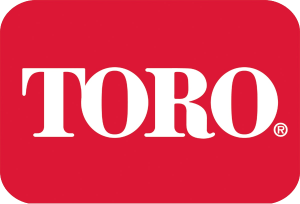 10:00am – 11:30 am – welcome, tour of the facility
11:30am – 12:30pm – lunch
12:30pm – 1:30pm – National Volunteer Week Recognition Reception
2:00pm – visit concludes
During the recognition reception you will be asked to come to the stage with several other contractors as a panel.  The moderator will ask you questions such as: What made you decide to volunteer for Green Care for the Troops? What have you gotten out or the experience?  Why is it important to give back in this way?  You are welcome to add additional comments.
The main entrance of The Toro Company is on the corner of Lyndale and American Blvd.  Please park in visitor parking and ask for me when you arrive.   Finally – please acknowledge receipt of this email and give me your shirt size.  You can't come to Toro and leave without a Toro branded wearable!!
Look forward to meeting you and please contact me with any questions you may have.
Sincerely, Judson
Toro Headquarters Experience
The experience of visiting the Toro Headquarters along with sharing my experience to Toro employees that volunteer their time in the community, was absolutely priceless.
To be able to share this with my oldest son Adam & my best buddy Richard, will be something I will always remember. Judson & staff were gracious enough to not only feed us, show us the behind the scenes of Toros operation, but really made us feel like we made a difference.
All this from simply owning a lawn care company. Personally I was so touched by this experience, I had to thank her & Toro. This is the email I sent her & she sent back.
"Hi Judson, I just wanted to take this brief moment to say thank you!! Thank you for inviting myself, my son Adam & Richard Hansen to the Toro facility!
Truly it was a great experience for us & an humbling one as well. I will not ramble on like I did during the "Contractor Time" on stage, but just wanted you to know how much we appreciated our time there."
"Hello Bryan – great to hear from you and thank you for the very nice note. You were humbled??? Oh my our employees were overwhelmed by your generous spirit and your spontaneity carried the show.
You are such a delightful and sincere person – we are so fortunate you attended and gave us the opportunity to meet your son and Richard. Our thank you notes are delayed just a bit but you will hear from us soon. The cutting season is here – hoorah!!"